At Accel Systems, we offer a range of comprehensive electrical services to customers in a wide range of different industrial settings. All of our services are performed by our highly skilled and experienced electricians who will always go above and beyond for each of our customers.

Services
Full suite of professional electrical services.
Thanks to our years of experience, we are able to work closely with our industrial customers on a wide range of different projects, from plant maintenance to process equipment design, automation, and electrical installation to integrating preventative maintenance programs in the workplace. We are also a CSA certified control cabinet building shop that provides 24-hour emergency services.
Plant and process equipment design
Preventative maintenance programs
Infrared scanning of equipment
Hydro rebates for new and existing projects (if applicable)
CSA certified control cabinet building shop
24-hour emergency services
Experienced PLC programming staff and field technicians
Qualified to handle complex projects.
At Accel Systems, we are proud to have a team of highly skilled and qualified electricians who are capable of working on a wide range of different electrical projects. Thanks to the hard work and dedication of our team members, we have been rated as the best in the FoodSafe installation industry.
CSA panel building
Licensed and bonded
Red Seal standard
PLC ticketed
Class A ticketed
Class B ticketed
Class C ticketed
Industry Solutions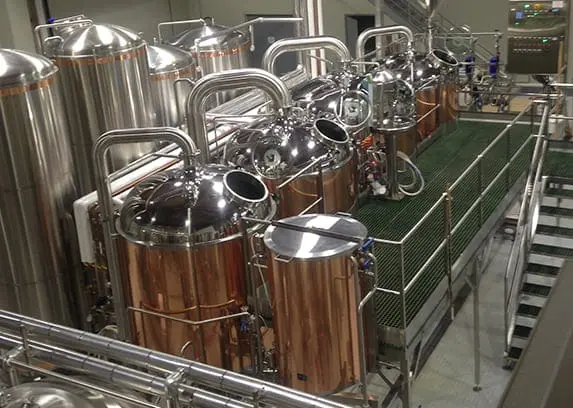 Industry specific electrical services
Over the years, we have had the opportunity to be involved in many industrial process control facilities, from servicing the agrifoods industry to working on construction projects for newly developed breweries and micro-breweries to maintaining and automating lumber mills. We have also been heavily involved with maintaining, building, and automating multiple aggregate and asphalt plants, while incorporating safety standards and cutting edge technologies.
Some of the electrical services that we offer include:
High voltage and low voltage distributions
We provide high voltage and low voltage distribution solutions, ranging from small projects to full building high-voltage and medium-voltage distribution.
CSA panel building
We offer a full line of panel building services, from a simple control panel to fully engineered plant automation and control solutions.
Control Panels & Automation
Process control—pneumatics and hydraulics
We offer full depth process control for pneumatics, hydraulics, instrumentation installations and design, and P&ID interpretation and implementation.
Data/network/fiber optic installations
No matter what devices you are looking to include in your building—computers, phones, printers, lighting, services automation, etc.—we have all your data needs covered, from cabling to fiber optics.
NSF/CFIA installations
Our years of experience in the food and beverage industry have allowed us to become the leaders in electrical installations which comply with and exceed NSF and CFIA standards.
Safety control installation
We offer turnkey design and installation services for machine safety and safety guarding, ranging from category 1 to category 5.
Building electrical maintenance
We can help reduce costly downtimes by providing value building and process plant preventative and maintenance services.
PLC programming and installation
Our experienced team of PLC and process programmers offer a technical, leading-edge approach to process plant automation and technology.
Control Panels & Automation
AutoCAD drawings
Our electrical AutoCAD drawing services are designed to complement our panel building and as-built drawings, allowing easy additions to be included in the future.
IIOT/SCADA
We can provide a full SCADA work shift analysis for helping our customers grow efficiently when it comes to their production related data logging needs.
Thermography services
For the continued operation and reduction of plant electrical and mechanical related downtime, we offer a range of thermography imaging services that allow our customers to see any problematic areas.